Nikhil Gowda presented the potential use of IGTFusion in needle placement during CT-guided biopsy of a neurofibroma during the 11th National Image Guided Therapy Workshop (https://ncigt.org/igt-virtual).  The active lesion was FDG-avid in PET and the MR image showed corresponding heterogeneity, but the procedural CT failed to differentiate the active lesion from the remainder of the tumor. A 3D, triple-modality (MR, PET, CT)  fusion with IGTFusion would have made the biopsy more precise and less challenging. 
See full presentation at:
https://www.youtube.com/watch?v=VaQH5gLlNNo&list=PLY7U1ym4BriPhf7YqJH_igKHfEx4ylGwz&index=29
Maryland based Rock Fish Ventures has partnered with IGI Technologies in expanding the clinical utilization and commercialization of the company's FDA cleared software product, IGTFusion. IGTFusion enables fast and accurate 3D, mulit-modality medical image fusion.  IGI Tech will focus initially on the clinical needs for automatic image registration in Interventional Radiology procedures.
IGI Technologies received FDA's 510(k) clearance for its flagship high-speed 3D image registration engine: IGTFusion. The stand-alone IGTFusion software allows display, registration and fusion of medical images as an adjunct to diagnostic radiology, oncology, radiation therapy, and interventional radiology procedures. 
See full summary at https://www.accessdata.fda.gov/cdrh_docs/pdf18/K180522.pdf
IGI Tech Award Phase II NIH Grant on Augmented Reality
IGI Technologies has been awarded funds to create Live-AR, a box which is the size of a laptop and tracking equipment for a clinician's existing laparoscopic camera and laparoscopic ultrasound (LUS) equipment to provide real-time overlay as shown in below to provide clinical value with demonstrable return on investment for hospitals. The primary clinical value proposition to surgeons is the use of 2 real-time imaging techniques that ensures that the integrated anatomical information is accurate. For a hospital, this generates a return on investment through time savings.

Joint paper with BWH accepted for publication by academic radiology
The paper entitled "Graphics-processing-unit-accelerated non-rigid registration of MR images to CT images during CT-guided percutaneous liver tumor ablations" discussed our ongoing collaboration with Brigham and Women's Hospital to provide high speed registration in Interventional Radiology procedures.
IGI Technologies participates in NIH I-Corps
IGI Technologies team participated at the Innovation Corps at NIH program during fall 2014. During the course, the IGI Tech team engaged in IP and commercialization strategy discussions pertaining to the 3D Augmented Reality (AR) technology. By interviewing more than 100 potential customers, the team build on the existing working relationships with minimal invasive surgeons, hospital administrators, and market experts.
The lesson learned video can be found here:
https://www.youtube.com/watch?v=Vbl15kamuaw

IGI Technologies to present at AdvaMed 2014
GI Technologies has been selected to receive an Emerging Growth Company Scholarship from AdvaMed 2014.
Phase I NIH Award fro AR visualization
IGI Technologies is the recipient of a Phase I NIH award from the National Cancer Institute. The new technology provides real-time fusion of laparoscopic camera and laparoscopic ultrasound (LUS) to provide time savings for long laparoscopic procedures and ease of use of ultrasound.
See us at ASTRO!
IGI Technologies will be giving a demos at ASTRO's 56th annual meeting from September 14-17, 2014 at Moscone Center, San Francisco. Stop by to see our  latest GPU accelerated products.
IGITech was a finalist at GTC!
IGI Technologies exhibited at the GPU Technology Conference in San Jose, CA.  We were finalist at the Early Stage Challenge competition.
Supplement Awarded
The supplement strengthens our existing collaboration between Johns Hopkins Hospital and IGI Technologies of bringing high-speed image registration to radiation oncology. Onboard imaging has the potential to improve care and call attention to critical information reviewed by clinicians. This work is continuing support is from the National Cancer Institute, part of the National Institutes of Health.

Unit at Brigham and Women's Hospital
A unit has been located at Brigham and Women's Hospital in Interventional Radiology to find and develop clinically significant applications for high-speed image registration.   Our goal is to bring meaningful preoperative data transparently into the procedure room.
Unit at Johns Hopkins
Our technology has been sited at Johns Hopkins for use in radiation oncology to explore the benefits of high speed registration in the support of radiotherapy.
Unit at Children's National Hospital
An IGI Tech unit has been located at Children's National Hospital in Washington, DC.  The unit will be dedicated to serving registration capabilities to the local PACS network and include such registration scenarios as growth over time, PET/MR, and CT/MR.
Phase II Award from NIH
IGI Technologies was the prime recipient of a Phase II award from the National Cancer Institute (part of the National Institutes of Health). This 3 year project involves finding and developing high impact clinical applications in a number of clinical areas: Interventional Radiology, Radiation Oncology, and Diagnostic Radiology.
March 20-25, 2021  |  Nashville, Tennessee  |  Visit us at Booth #300
Society of Interventional Radiology (SIR) 46th Annual Scientific Meeting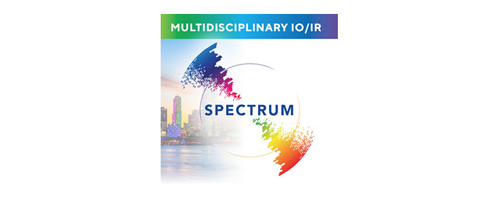 January 2020 | Miami, Florida
Spectrum – Mulidisciplinary Oncology Conference